Fall Family Fun Picnic 10/15/16
Let's build community!
Bring a picnic chair, blanket to sit on and games to play. We will be providing hot dogs, water, chips and fun! Feel free to bring something to share or your own lunch! Our 5th Grade classes will prepare an obstacle course for you to enjoy! We hope to see you all at San Luis Rey Elementary School!
Vamos a construir la comunidad!
Llevar una silla de picnic, una manta para sentarse y juegos para jugar. Vamos a proporcionar los perros calientes, agua, patatas fritas y la diversión! Puede traer algo para compartir o en su propio almuerzo! Nuestras clases de 5to grado prepararán una carrera de obstáculos para que usted disfrute! Esperamos verlos a todos en San Luis Escuela Primaria Rey!
October 7-14th Minimum Days!
Book Fair - Week of October 10th-14th
Dates: October 10 – 14 (conference week) no regular library classes this week
Hours: 11am – 3:45 The library doors will close promptly at 3:45
Place: Library
Student shopping: 11am-12:45 Students must have a pass from their teacher and show you their counted money.
No student after school shopping unless accompanied by a parent.
Please don't send more than 10 students at a time
Parent shopping: After school 1 - 3:45
Book fair preview: Monday October 10th I will have a signup sheet in the library this week.
Library closed: October 7 for book fair set up and October 17th for book fair pack up
Online shopping starts October 2 -16 http://www.scholastic.com/bf/sanluisreyelementaryschool1 or scholastic.com/bookfairs
Early Release Day - Tuesday, January 31st
San Luis Rey Elementary School
January 31 - Additional Minimum Day
In addition to the Wednesday minimum day, Tuesday, January 31st will also be a minimum day. This day will be used for Teacher Professional Development.
Dismissal Times: Kinder – 5th Grade at 1:05 and TK at 12:15
Please make arrangements to pick up your child at 1:05 pm on Tuesday 1/31/17.
Escuela Primaria de San Luis Rey
Martes enero 31 – Día mínimo adicional
Además del día mínimo el miércoles, El Martes, 31 de enero también será un día mínimo. Este día será utilizado para desarrollo profesional de maestros.
Los tiempos de despido: Grado K - 5 a las 1:05 y TK a las 12:15
Por favor haga arreglos para recoger a su hijo a las 1:05 pm el martes 31/01/17.
---
WELCOME! ¡BIENVENIDOS!
San Luis Rey Elementary School
---
Sea Lions Exercising Our Bodies and Minds!
Welcome Back Sea Lions! First Day of School!
Back to School Night Success 2016!
School Safety and Security Information
The safety of our students and staff is always the Oceanside Unified School District's primary concern. Click here for safety and security meetings and informational materials regarding an individual who has been released from law enforcement custody.

Información acerca de la seguridad en las escuelas
La seguridad de los alumnos y los empleados es siempre la prioridad del distrito unificado de Oceanside. Presione aquí si desea más información acerca de la persona que ha sido puesta en libertad por las autoridades y para obtener el horario de las juntas programadas, en las que se le dará información acerca de la seguridad en nuestras escuelas.
---
San Luis Rey Office
Registration
At this time, Kindergartners and new
OUSD students may register online at
http://www.oside.k12.ca.us/registration
For registration assistance, you may
call or visit the San Luis Rey office :
Office Hours, 8:30 AM-4:00 PM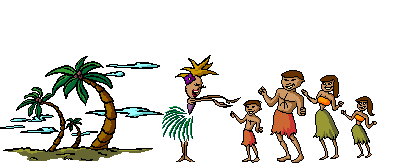 Asian Pacific Heritage Night Sponsored by SLR PTA on Friday May 6, 2016 THANK YOU PTA!!
Important Information for Families
Regarding Confidential Student Data
Click here for important information regarding the release of your student's confidential data. This stems from a recent lawsuit against the CA Dept. of Education. Even though OUSD was not involved in the lawsuit, all California students are affected. Parents can express an objection by April 1, 2016.
Información importante para las familias
sobre datos confidenciales de estudiantes

Haga clic aquí para obtener información importante con respecto a la divulgación de información confidencial de estudiantes. Esto se deriva de una demanda reciente en contra del Departamento de Educación de California. Aunque el Distrito Escolar Unificado de Oceanside (OUSD) no estuvo involucrado en la demanda, todos los estudiantes de California se ven afectados. Los padres pueden expresar su objeción antes de abril de 2016.
---
For more information about volunteering at the school, please call 760-721-2316.
Please obtain a visitor's
badge when volunteering on
campus from 8:55 AM-3:35 PM.
THANK YOU FOR SUPPORTING
A SAFE & FRIENDLY CAMPUS!
---
Open Enrollment School of Choice (SOC) For the 2016-17 School Year Green Zone: January 4, 2016 – March 31, 2016
The Oceanside Unified School District Board of Education maintains its commitment to provide educational choices to families to meet the diverse needs of all students. The district's Open Enrollment ...more